Welcome to
Friends of the North Syracuse Early Education Program, Inc.

Friends of the North Syracuse Early Education Program (aka Friends of NSEEP or FNSEEP) was started in 2006 to raise funds to support an amazing preschool known as the North Syracuse Early Education Program at Main Street School located in the heart of North Syracuse, NY.  The Early Education Program is considered part of the North Syracuse Central School District, but your family need NOT reside in the district to enroll your child. The children (ages 3-4) who attend come from all over the Central New York area to receive a top-quality education from New York State certified special education teachers and therapists with years of experience to help each child succeed in the classroom, out in the world, and be kindergarten-ready.
The North Syracuse Early Education Program receives its funding from New York State & Onondaga County, as well as, tuition from families; it does NOT receive funding from the North Syracuse Central School District.  Due to budget cuts, rising costs, and the unique requirements of such a special program, there is a need to acquire financial support from other sources.  Friends of NSEEP attempts to bring in funds to enhance the school through fundraising events such as the Therapy Ball & the Walk-A-Thon, applying for grants, and accepting monetary donations from individuals & businesses.  In the past, these funds have been used to establish a library, modernize the physical therapy room, replace gymnasium & indoor playroom equipment, upgrade school technology, support the snack program, repair the playground, and provide the school staff with training & development opportunities (just to name a few).  FNSEEP is a grassroots fundraising 501(c)(3) organization made up of dedicated volunteers – teachers, parents & families of past/present students, and caring members of the community – anyone can join!
This web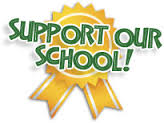 site provides information about events, resources, and ways for people like you to become an integral part of supporting this special preschool.  Volunteer your time!  Donate!  Attend a fundraising event!  Come to one of our monthly meetings!  Do you have an NSEEP success story in your family?  Please share your NSEEP story with us!  Stay on top of all news related to Friends of NSEEP by visiting this site and checking out our facebook page.  We hope that you, too, will become a Friend to the North Syracuse Early Education Program to help keep the school strong, cutting edge, and continuing to supply the best early education!
Join Us!
Another school year is in full swing…
Can you believe that it's October already?  After 5 weeks, the kids have settled into the routines of the their school days and are learning new things and growing each day.  We would like to extend a warm welcome to our Main Street community members –  new families and new staffmembers – and a great big WELCOME BACK to our returning members!  We will
Learn More

Friends of NSEEP turns 10
Over a decade ago, a group of parents wanted to say thank you to a school they felt had forever enhanced the lives of their children.  At a time when cutting spending in education was happening at every turn and schools like Main Street were rapidly being closed, it seemed obvious that the best way to give back to the NSEEP was to begin
Learn More

Another Successful Therapy Ball!
Thank you to everyone that had a hand in making the Therapy Ball a success: donors, volunteers, supporters, and patrons.  Without each and every one of you fulfilling your vital roles, it simply would not be possible to make this event happen.  We are so incredibly grateful and also pleased to announce…. See you next year for our 10th Therapy Ball!