Welcome to
Friends of the North Syracuse Early Education Program, Inc.

Friends of the North Syracuse Early Education Program (aka Friends of NSEEP or FNSEEP) was started in 2006 to raise funds to support an amazing preschool known as the North Syracuse Early Education Program at Main Street School located in the heart of North Syracuse, NY.  The Early Education Program is considered part of the North Syracuse Central School District, but your family need NOT reside in the district to enroll your child. The children (ages 3-4) who attend come from all over the Central New York area to receive a top-quality education from New York State certified special education teachers and therapists with years of experience to help each child succeed in the classroom, out in the world, and be kindergarten-ready.
The North Syracuse Early Education Program receives its funding from New York State & Onondaga County, as well as, tuition from families; it does NOT receive funding from the North Syracuse Central School District.  Due to budget cuts, rising costs, and the unique requirements of such a special program, there is a need to acquire financial support from other sources.  Friends of NSEEP attempts to bring in funds to enhance the school through fundraising events such as the Therapy Ball & the Walk-A-Thon, applying for grants, and accepting monetary donations from individuals & businesses.  In the past, these funds have been used to establish a library, modernize the physical therapy room, replace gymnasium & indoor playroom equipment, upgrade school technology, support the snack program, repair the playground, and provide the school staff with training & development opportunities (just to name a few).  FNSEEP is a grassroots fundraising 501(c)(3) organization made up of dedicated volunteers – teachers, parents & families of past/present students, and caring members of the community – anyone can join!
This web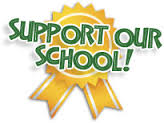 site provides information about events, resources, and ways for people like you to become an integral part of supporting this special preschool.  Volunteer your time!  Donate!  Attend a fundraising event!  Come to one of our monthly meetings!  Do you have an NSEEP success story in your family?  Please share your NSEEP story with us!  Stay on top of all news related to Friends of NSEEP by visiting this site and checking out our facebook page.  We hope that you, too, will become a Friend to the North Syracuse Early Education Program to help keep the school strong, cutting edge, and continuing to supply the best early education!
Join Us!
Save the Dates!
On Friday, March 2, 2018, we will hold our 3rd Annual Get Active Walk-A-Thon in the Gymnasium. On Thursday, April 12, 2018, will be the 10th (YES 10th!!) Annual Therapy Ball! Mark Your Calendars! We hope to see you there!
Five Below Fundraiser
Thank you to everyone that shopped during out designated Five Below donation week!  Many of you came in, did some shopping, and showed your flyer at checkout.  When we receive the check, we will happily pass along the total amount raised.  For now, we pass along our sincere thanks for your continued support! We have partnered with all four Syracuse area Five Below stores
Learn More

Delta Sonic Fundraiser
Thank you to everyone that pre-ordered tickets for car washes or interior cleaning.  All tickets were distributed before the Christmas break.  We had a profit of over $1600 from the sale of approximately 280 tickets!  Our deepest thanks for your continued support! Friends of the North Syracuse Early Education Program is partnering with Delta Sonic to pre-sell tickets for either their Super Kiss
Learn More