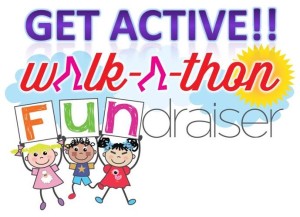 Corporate sponsors, please READ OUR LETTER requesting your support of the North Syracuse Early Education Program by sponsoring the Friends of NSEEP Get Active Walk-A-Thon. We thank you for your time and consideration!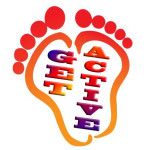 Friends of the North Syracuse Early Education Program will hold its "Get Active" Walk-A-Thon as a part of PTO School Spirit Week; the event will be held in the gym during school hours on Friday, March 2, 2018. We ask our participants to "Get Active" as they collect each pledge by choosing an activity from a list on their pledge forms.
According to the American Academy of Pediatrics and the Centers for Disease Control and Prevention, the importance of consistent, daily physical activity in developing preschoolers cannot be overstated; it is vital for healthy development of mind and body to have a mix of structured and unstructured activity for a minimum of 1 hour, but preferably 2-3 hours, each day; ideally 60 minutes of that daily physical activity will fall into the moderate to vigorous range. The staff of the North Syracuse Early Education Program have incorporated that message into the school curriculum by providing many opportunities for activity in a variety of environments. Weather permitting, the teachers take the children outside each day – field trips, walks, time on the playground. The weather of Central New York sometimes dictates that we must remain inside, the Early Education Program has a wonderful indoor play area (the Zoom Room) as well as an expansive gymnasium (open area on one side and indoor playground on the other). The children's daily routines also include a number of opportunities for them to actively play right in their classrooms through large & small group activities.
If you are a business or individual interested in providing financial support to the Friends of the North Syracuse Early Education Program "Get Active" Walk-A-Thon 2018, please click the donate button below to be taken to our online donation page. THANK YOU for your support!
If you are looking to make an online pledge for a particular student, please click here.
For more information, please contact Jessica or Danielle at our walk e-mail or (315)289-8715.